Manual where we explain how to install and configure the Draco template for WordPress:
Install Draco theme
Customize Draco
Customize options
Configure header images.
Install Draco theme
The first thing you need to do when you want to install Draco WordPress theme is to login to your site admin page. Once there, go to Appearance > Themes.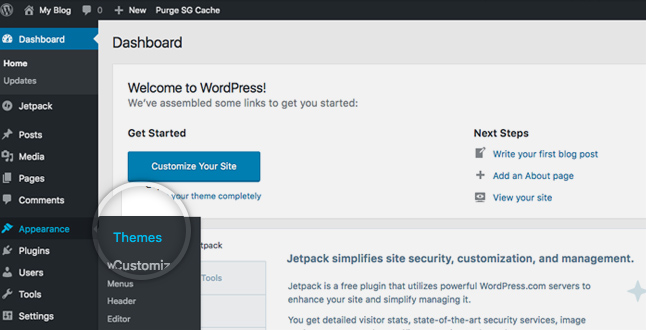 Here, you will see all the themes you have currently installed in your application. To add another one, simply click on the Add New button.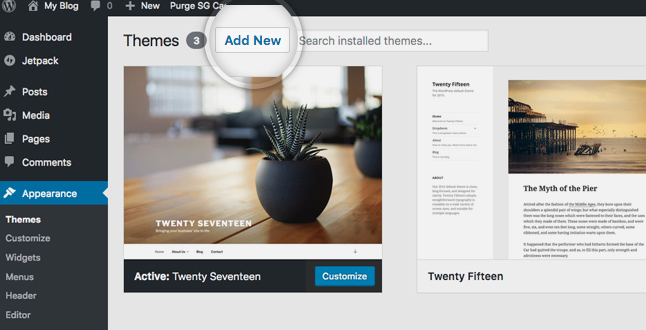 On the next page there are two ways to add a new theme. You can either use the search field which will return results from the WordPress.org theme directory or you can upload a theme from your local hard drive.
Draco are listed in the official themes directory. This allows you to search for the theme directly from your site admin page,  you can simply search for it.
Your WordPress application will download and install the theme for you. Simply click the Activate button on the same page to activate the theme.
Customize Draco
To start customizing your WordPress theme, first go to Appearance > Themes page.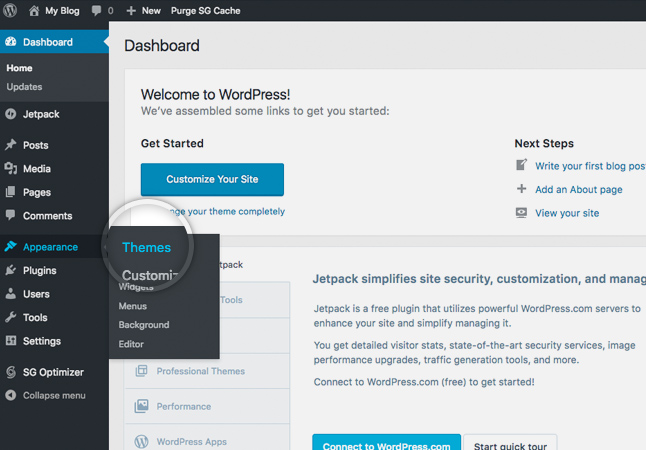 On this page, locate the Draco theme and click on the Customize button next to its title.
On the page that opens, you can modify your Draco theme in real time. On the left you will see a list of the available options and on the right a live preview of your site and how those changes will affect it.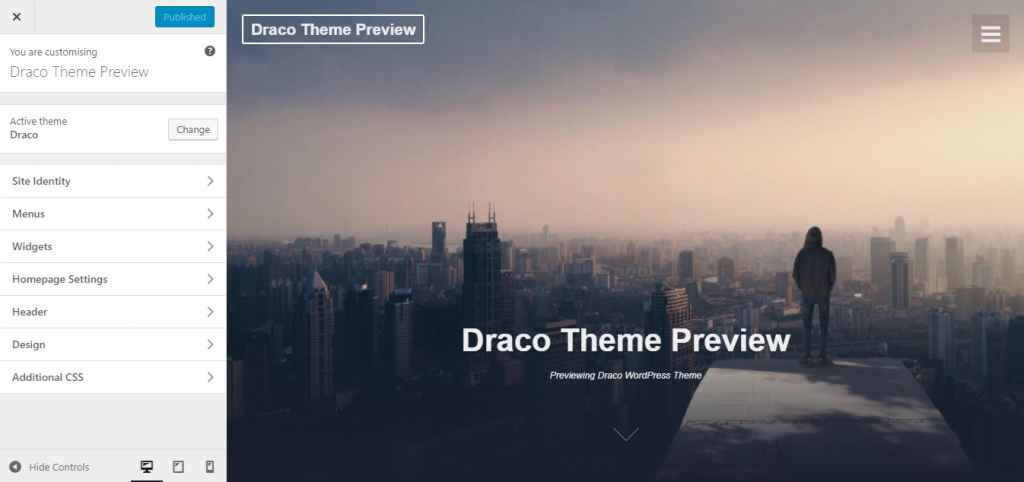 Customize options
Description of the theme configuration options.
Site identity
Edit Logo, icon, title and description.
Menus
Set a menu in "Top menu" location.
Widgets
Set widgets in "Right sidebar". Pages do not have sidebar.
Homepage Settings
Choose what's displayed on the homepage of your site.
Header
Select the header images by default for the homepage, the categories, the pages, the post and the search engine.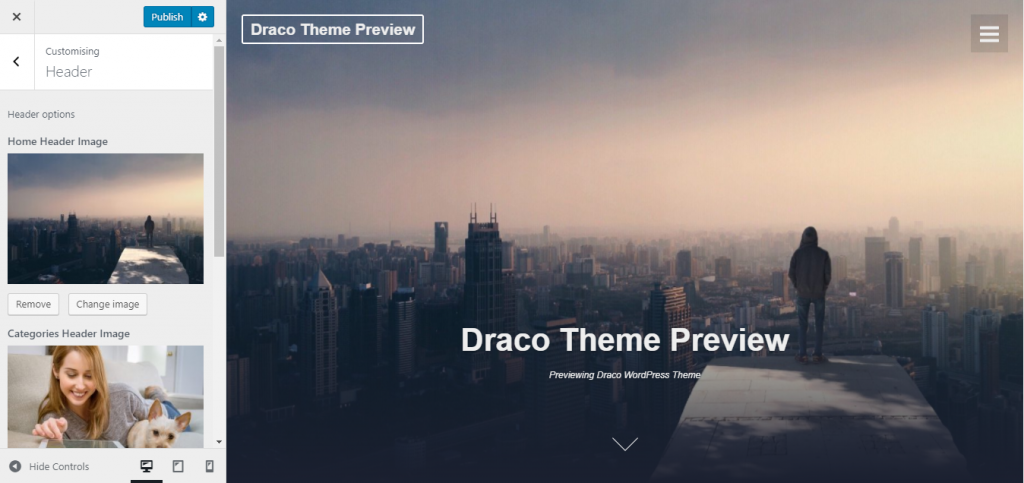 Design
Configure font  and colors.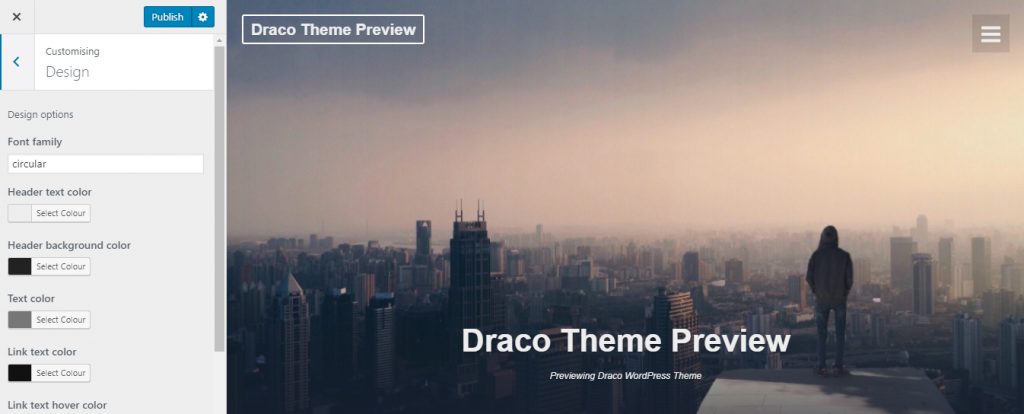 Configure header images
From the customizer of the theme you can choose the images of the header that will appear by default in the home, files, pages, post or the search engine.
To choose a specific header image for a page or post use "Set featured image" when you edit the page or post.